REIMAGINATOR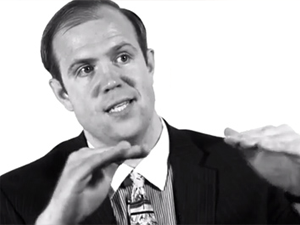 One of Foreign Policy Magazine's Top 100 Global Thinkers of 2013, Dr. Kalev Hannes Leetaru is a global advisor to governments, NGOs and the world's largest corporations to help them solve tomorrow's greatest challenges in an ever more uncertain world. His GDELT Project fundamentally transformed modern global risk forecasting, becoming one of the most iconic and largest realtime open graphs over Planet Earth. For more than a quarter-century his landmark studies have been at the forefront of reimagining how we understand our world through some of largest datasets and computing platforms on the planet.
Repurposing emotion to forecast the future. Reimagining news as a catalog of earth. Reconceiving the future of television for NBC's SyFy as the first Twitter-driven live television show. Reenvisioning a thousand years of books as the world's most unique art gallery. Redefining academia's scholarly output into insights. Reappraising supercomputing as a tool for understanding society itself. Rethinking how we use data to understand tomorrow. Kalev translates the world's most advanced technologies from cloud to AI into real-world applications that transform the world, building futures that "reimagine our world through data."
Transformation at these scales for the world's largest and most complex grand challenges is as much about people and ideas as it is about technology. As a journalist, thought leader, storyteller and builder-scholar, through more than 1,300 articles he has explored the interplay between information, society, technology and democracy through columns for Foreign Policy, Forbes, RealClearPolitics and others. His work has been cited in the presses of more than 100 nations, with The Economist listing his 2011 Culturomics 2.0 study as one of the five most significant scientific discoveries of the year and Der Speigel calling him "one of the superstars of the new discipline."
With a transdisciplinary career spanning academic, commercial, journalistic, non-profit and governmental sectors worldwide, Kalev works with governments and organizations across the globe to reimagine how we use data to understand the world around us at scales and in ways never before imagined.
A Legacy of Innovation
Since founding his first internet startup in 1995 while still in eighth grade (just a year after the debut of the modern web browser), Kalev's career has spanned 20 years of landmark studies reshaping fields from journalism to history, social media to the study of society itself.

20 Years of Reimagining Our World Through Data
Kalev co-founded his first web company in 1995, becoming one of the early pioneers of the dot-com era while still in middle school. By the time he was a junior in high school, Kalev's company had established its own international reseller program, with sales coming in from throughout the globe. As a senior in high school he became one of the first high school interns at the National Center for Supercomputing Applications, where he co-led the creation of one of the earliest "web scale" web mining platforms to understand evolving global trends. His undergraduate research alone yielded three issued US patents anticipating the rise of cloud computing that have been cited by 58 US patents from companies ranging from Apple and Amazon to Google and Oracle, while he amassed more than 50 University Invention Disclosures, placing him among the University's most prolific. Today his GDELT Project is one of the largest global open monitoring platforms on the planet, becoming the gold standard for computationally exploring human society.
Signature Projects
Below are just a few of Kalev's most recent projects.